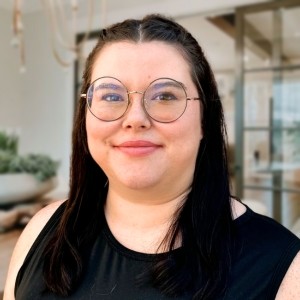 Mandy Sheahan Senior Receptionist
---
Address / Location:
New Hire Solutions
174 Big Star Drive
Thomasville, GA 31757
About:
Mandy Sheahan was born in sunny Florida but grew up in Thomas County and considers Thomasville her true home. After earning her high school diploma at only 16 years old, she went on to attend Southern Regional Technical College and earned a spot on the dean's list before graduating. While at a job fair and looking to move into the clerical field of work, she met a New Hire Solutions recruiter who really engaged her and gave her direction with her job search. She was suggested to apply for an in-house position and was able to interview and be hired on that day. She was most recently promoted to Senior Receptionist and handles front desk training, phone calls, greets applicants and clients, helps everyone who comes in the office, and manages the front desk. As she continues her career with New Hire, her hope is to thrive and grow with the company, gaining new skills and insight into all aspects of the company.

Currently, she resides in Pavo, Georgia with her close-knit family as well as five cats named Cecil, Mazie, Moe, Oliver, and Toulouse, and one puppy named Chicken Nugget whom she loves like children. When not spending time with family, she enjoys collecting Nancy Drew books, games, and more.

She believes that people should understand that the search to a lifelong career is a team effort between the recruiters and the applicants. The recruiters at NHS work hard to find the perfect fit and market applicants in the best way possible but you must be willing to do your part in showing up and being presentable.

#TeamNHS means a community of unique individuals who thrive on helping other people live their best lives. Making a positive impact by working together as a team.