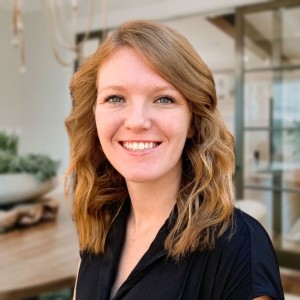 Chelsea Lindsey Recruiting Manager
---
Address / Location:
New Hire Solutions
174 Big Star Drive
Thomasville, GA 31757
Thomasville Branch
About:
Chelsea Lindsey is a Thomasville, Georgia native and graduated from Thomas County Central High School in 2011 as a dual enrollment student with Southern Regional Technical College. She received an Assistant Crime Scene Investigator certificate and later an Associate's Degree in Early Childhood Education from SRTC. From there she went on to intern at Peanuts Kiddie College and soon after moved into the position of lead teacher. In the years since, Chelsea has lived in Texas and Tennessee working within medical offices as well as the educational system. In 2019, she traveled all the way from Tennessee to interview for an in-house position at New Hire and landed several observational days while she was still in-town. Her determination and drive to work impressed the recruiters and she was offered a full-time position in our Onboarding Department. From there, she moved into clerical recruiting then into her current Recruiting Manager role. As a Recruiting Manager, Chelsea assists and leads all recruiters and receptionists, handles all questions, concerns, positive comments, and complaints, from applicants, clients, and in house staff.
Within Chelsea's management role, she seeks to make sure the work environment is an atmosphere where everyone wants to come to work, our clients truly want to utilize us, and our applicants know we will assist them in every way possible. Chelsea believes in the motto "help us help you" and that NHS is an advocate for everyone! Her professional goals are to grow her human resources background and continue growing into management with NHS.
Currently, Chelsea resides in her home town of Thomasville with her sweet husband, two children, and two dogs. In her free time, you can find her cheering on her son at every travel baseball game or discovering new adventures, from riding ATVs to spending a relaxing day on the river, with the whole family.