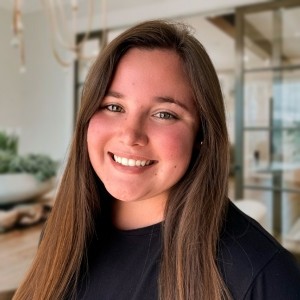 Brianna Jamison Payroll Manager
---
Address / Location:
New Hire Solutions
Thomasville, GA 31757
About:
Brianna "Bri" Jamison is the Payroll Manager at New Hire Solutions. With her exceptional skills and attention to detail, she ensures that clients' employees are paid efficiently and effectively. Additionally, Brianna handles accounts payable and receivable duties, contributing to the smooth financial operations of the organization.
Brianna's journey with New Hire Solutions began after facing a career setback in November 2022. Uncertain about her next steps, she applied through New Hire and was pleasantly surprised by the opportunity they offered her. Despite lacking payroll experience, Brianna's potential was recognized by the company, and she has since flourished in her role and quickly became promoted from Payroll Specialist to Senior Payroll Specialist to Payroll Manager in less than a year's time since her arrival. Brianna feels New Hire Solutions provides invaluable knowledge, making her feel fortunate and grateful for her current position. She envisions progressing up the ladder with New Hire Solutions over the next 5-10 years. Her achievements at New Hire Solutions are a testament to her dedication and commitment. With pride, she continues to excel in her role, striving to deliver excellence in all her endeavors.
Hailing from Boston, GA, Brianna has made her mark in the city as a tried and true "Bostonian" - carrying its spirit wherever she goes. Beyond her work life, she cherishes the company of her sweet fur baby, Remi, whose playful antics keep Brianna on her toes and add joy to her life. She enjoys spending quality time with friends and family - especially her nephew. Whether playing with her pup or engaging in family activities like volleyball in the yard or trips to the river, she finds solace and enjoyment in the presence of loved ones. Her personal goals include owning her own home, starting a family, and establishing herself professionally in the near future.